Psio glasses, light therapy for individuals
Luminothapie glasses Equipped with an MP3 player.
PSiO combines music or voice relaxation with light stimulation
What is Psio? Technology?
PSiO technology is the result of 28 years of NEUROSCIENCE research.
The PSiO is the result of high-tech research in optical physics in collaboration with Professor Habraken from the University of Liège, Belgium. Eminent researcher, author of several invention patents and collaborator with the Space Agency The PSiO has obtained CE and FCC certificates (no emission of electromagnetic waves)
Glasses to sleep and to wake up
or more than 20 years, PSiO technology has been used with great success in hospitals, in particular, to manage stress in local anesthesiology, in the recovery room and in the sleep laboratory .
Dr Patrick Lemoine Use in the sleep lab:
Extract from the book "To sleep without medication… or almost" (Laffont edition) by Dr Patrick Lemoine:
Dr Patrick Lemoine Usage en labo du sommeil :
Extrait du livre « Dormir sans médicaments… ou presque » ( édition Laffont ) du Dr Patrick Lemoine :
I found it so interesting that I began to prescribe it to my most severely insomniac patients, with sometimes surprising results…
Some very invigorating programs wake up and give shape, others offer very sophisticated relaxation exercises with muscular exercises, still others are closer to hypnosis… in short, the system is very rich and varied and it has changed the way I treat my most seriously affected patients. In my opinion, we are very far from being faced with a simple gadget. It is rather a portable device allowing to indulge in meditation, cognitive and behavioral therapies, relaxation, self-hypnosis…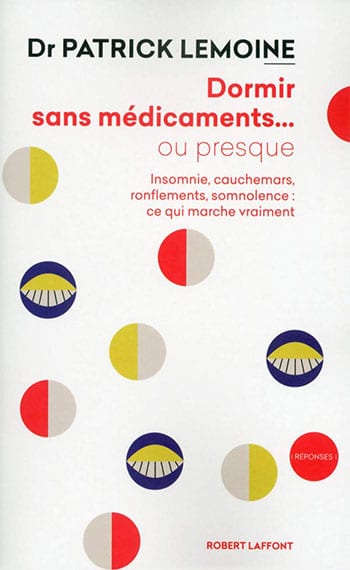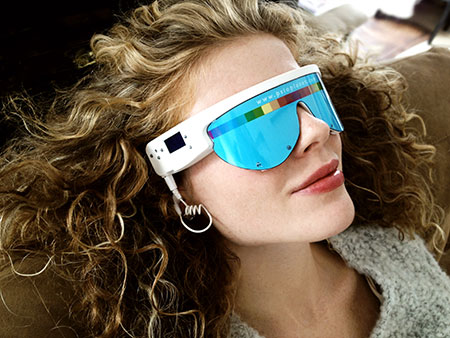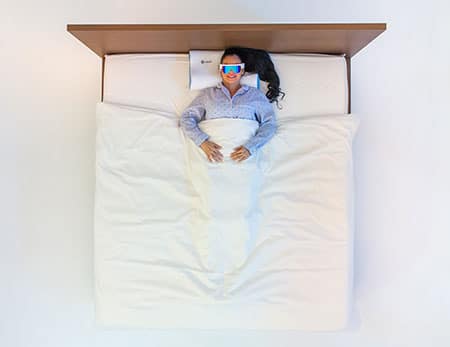 How is PSIO complementary with Lucia light N°03 ?
In your private space , while traveling , on the move , in addition to LUCIA sessions with your therapist , PSIO will be a discreet companion (The PSIO weighs only 107 grams).
Some audio programs associated with light.
Light therapy for morning sessions (positive visions)
They allow you to wake up more efficiently with light and start the day in great shape thanks to the positive visualization practiced with your PSiO.
Afternoon sessions (music)
True turbo-naps, they allow a recuperative break in music while stimulating the mind. Result: energizing!
Evening sessions (relaxing voices)
Pulsed colors associated with voices & music stop ruminating thoughts and naturally put the mind at rest; it is the ideal alternative to sleeping pills.
NB : in addition to the sessions preloaded on your PSiO, around a hundred programs adapted to your needs can be downloaded.
The PSiO vision
Thanks to the PSiO and its programs, we propose to empower users in the mastery of relaxation and meditation. This in order to evolve towards a better version of themselves, to control their mind and therefore their destiny.
The PSiO mission
Providing a portable stress reliever solution to as many people as possible to help them improve their sleep and internal balance without having to change their lifestyle.
The Psio values
Kindness, sharing, innovation, open-mindedness, respect & ethics.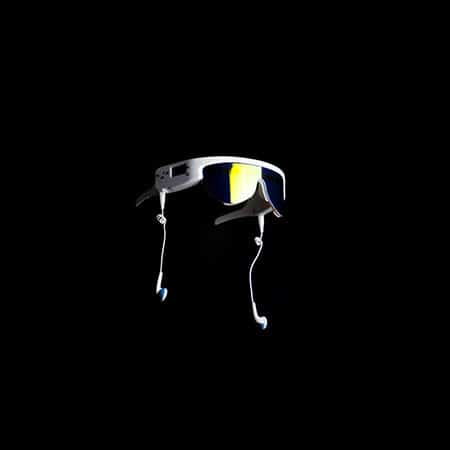 How to buy PSIO light therapy glasses ?
Our PSIO Ambassador Corine Leblanc will guide you on the choice of your psio adapted to your needs as well as the choice of programs
Corine Leblanc
Mail corine.leblanc@me.com
Tel: 06 62 69 54 37
The base price of Psio glasses is less than 500 euros including tax